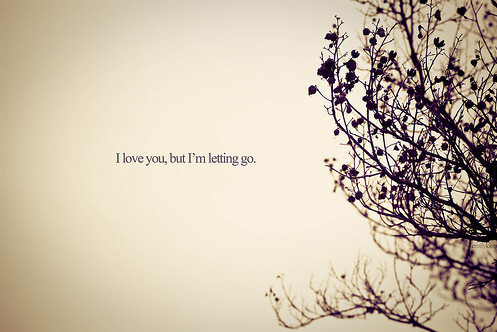 Vad behöver du säga nej till för att göra plats för det du drömmer om eller vill uppnå?
Igår höll jag en workshop för företagare på inkubatorn BIC Factory på temat "Jobba smartare – inte hårdare" (mer info om den finns i högerspalten på den här sidan samt längst ner). Och en av de första uppgifterna deltagarna fick var att börja fila på sin sluta-göra-lista. Saker de behövde säga nej till och sluta med, för att komma vidare. Det är inte alldeles enkelt att bestämma vad man ska sluta med, eftersom det finns så mycket här i livet som är roligt och intressant att engagera sig i! Det är lättare att säga ja än nej, lättare att börja med något än att sluta.
Som av en händelse skriver Elizabeth Gilbert om det här på Facebook just idag, att ibland (ofta) behöver vi släppa taget om saker vi verkligen tycker om, för att välja något som är ännu viktigare. Precis som jag har hon sagt nej till galet mycket saker under åren, just för att få möjlighet eller ork att utveckla det man ännu hellre vill satsa på. "For every no there is a burning yes inside."
Elizabeth Gilberts långa text i ämnet är värd att citera:
"I love you – but I´m letting go". How many times in your life have you needed to say this?

And do you need to say it again?

I'm not just talking about letting go of a relationship. I'm talking about letting go of other things that you love, but which might be blocking you from the path that you really need to be on.

You can love cigarettes, for instance, and know that they aren't helping you.

You can love your hometown, while knowing at the same time that you need to go.

You can love your house, and know that it's too big for you to take care of anymore.

You can love the people that you've worked with for ten years, but maybe it's time to let go, and start looking toward a new job.

You can love going out to drinks with your friends on a weekday evening, while also knowing that this is the very thing that makes you too tired for the rest of the week to pursue your passions.

While I've been on tour for BIG MAGIC, I've been asking the audience at the end of every night think about things they might need to start saying "no" to, in order to have more time and energy to do the things they keep saying they want to do.

The number one reason people tell me they aren't practicing their creativity is because they don't have time and energy for it — especially after they have given themselves away to everyone else.

Long ago, when I was struggling to become a writer, a wise older woman once said to me, "What are you willing to give up, in order to have the life you keep saying you want?"

I said, "You're right — I really need to start learning how to say no to things I don't want to do."

She corrected me: "No, it's much harder than that. You need to learn how start saying no to things you DO want to do, with the recognition that you have only one life, and you don't have time and energy for everything."

That's when I pretty much gave up watching TV. (Don't worry — I'VE COME BACK TO IT!) But for a few years in my twenties, when I was desperately trying to learn how to write better, and to become a published author, I had to say to TV, "I love you, but I'm letting you go."

Because I knew what I wanted to do (write) and I knew how I wanted to do it (with joyful energy)…and so many, many things had to be let go.

You would choke on your cornflakes if I told you some of the things I've said no to in my lifetime. Beautiful opportunities. Gorgeous adventures. Fun experiences. The chance to meet amazing people. And so many weekday night invitations, to go out for drinks with friends. (Weekends, too, often.)

I would have loved to have done all those things. But there is only one of me. And I know what I really want to be doing with my life, and I know what it takes to create that sort of devoted focus.

Practice saying it with me, everyone: "I love you, but I'm letting you go."

I don't know what the thing is (or things are) that you need to start saying no to, in order to live the life you keep saying you want.

But I have a suspicion that perhaps YOU know.

Is it maybe time?

ONWARD,
LG
Från innehållet i workshopen "Jobba smartare – inte hårdare":
Använder du din tid till rätt saker? Många ambitiösa människor upplever de att det är svårt att få tiden att räcka till, att få ett bra upplägg på sitt arbete, att fokusera på rätt saker och att förändra sina vanor. Under den här workshopen får deltagarna konkreta tips på hur de kan jobba smartare och få det viktigaste, och ibland till och med mer, gjort genom att kämpa mindre, ha roligare och fokusera på rätt saker. Effektivitet och produktivitet utan stress.